At Party Rentals Miami Here's what we offer
Select from our wide selection of Bounce Houses, pink castles or just Pick your favorite theme or color today and take one home to your child starting at $79.
All our Bounce Houses are clean and in good condition
Call Now to make your reservation! 305-791-5867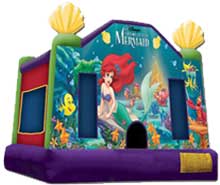 the little mermaid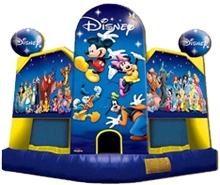 world of disney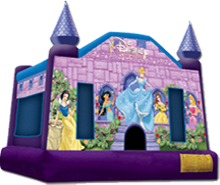 disney princess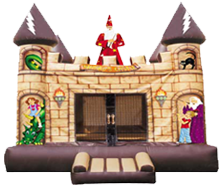 wizard castle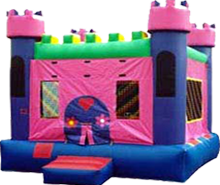 pink castle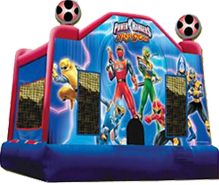 power rangers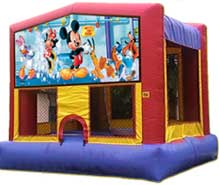 Mickey mouse & friends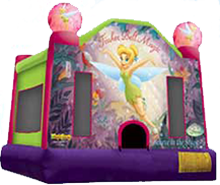 tinkerbell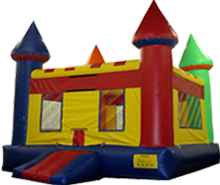 multicolor castle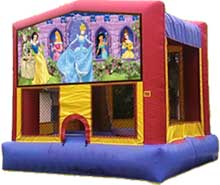 princess bouncer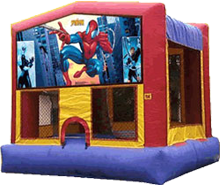 spiderman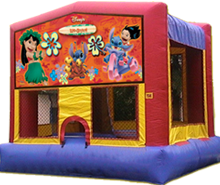 lilo & stitch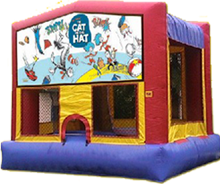 the cat in the hat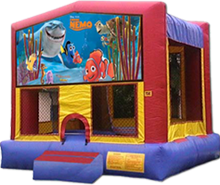 finding nemo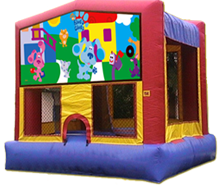 blues clues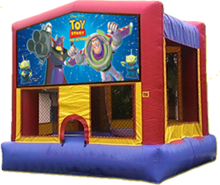 toy story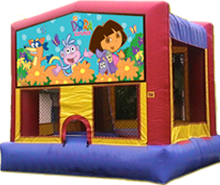 dora the explorer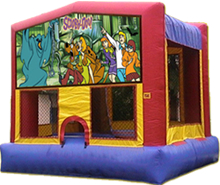 scooby doo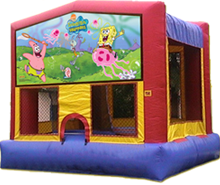 spongebob squarepants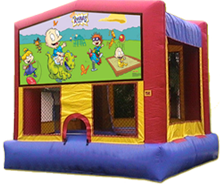 the rugrats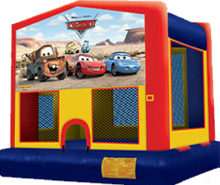 cars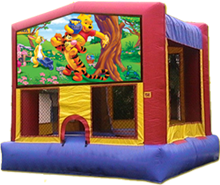 winnie the pooh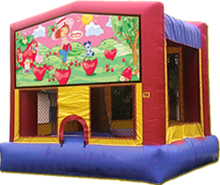 strawberry schortcake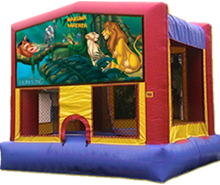 lion king
Party Rentals miami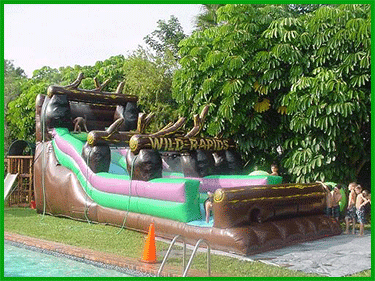 At Party Rentals Miami we consider every party an event to be remembered. Accordingly, we offer everything you need to stage your event from intimate to immense and from basic to bedazzled.
Our Bounce Houses
Needless to say, inflatable bounce houses are one of our most popular party rental items here at Party Rentals Miami. With the largest selection of bounce houses in the Miami area, we have a match for every event.

Themes. Make your party memorable for the children in your life. From sports to Cinderella to Cars to castles, we have the themed bounce house that will make your child jump for joy. Need a unique theme? Feel free to call and speak with one of our representatives -- we're happy to accommodate your requests. 

Full-Service. Step 1: Pick the perfect bounce house for your party. Step 2: Sit back and relax! At Miami Party Rental, we put the full in full-service. We guarantee that your bounce house will be delivered in advance of your party, set up in a timely fashion, and taken away promptly at the end of the event. Just another way we serve up stress-free fun for you and your guests. 

A big hit... With our extensive Miami-area party experience, we've found that this attraction is a children's favorite. A themed bounce house is novel, exciting and a way for kids to get out some of that boundless youthfulenergy. Choose the rental that's chosen by kids, and make your next party a big hit!
...and a perfect fit. At Miami Party Rental, we have a wide array of bounce houses in our inventory -- from 'small enough to fit in your backyard' to 'big enough for a Miami park.' No matter your venue, in our bounce houses, your children and 10-14 of their friends can experience the excitement of jumping and celebrating together. At the same time, you can be sure that their excitement is safe and easily supervised -- a perfect fit.


We invite you to browse our full selection of products and services throughout this very user friendly website. For affordable prices, worry-free party service and available rentals call party rentals miami at (305)791-5867.  

Take a look at some of our special deals and packages below

these are our some of our package specials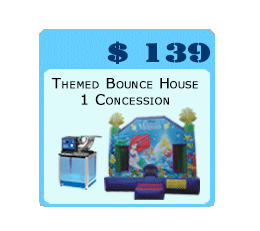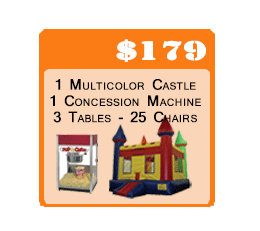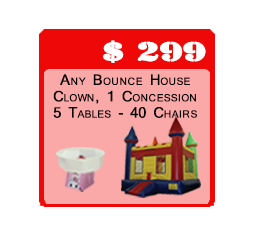 Party Rentals miami
Party rentals miami  is proud to offer its products and services for birthday parties, baby showers, weddings, backyard parties, church evens and festivals, park parties, school and company picnics and festivals, summer camps, community sponsored events & fund raisers, sporting events, watch parties, tailgate parties, grand openings and promotional events.
We've included a number of items below that will help in your party planning process, should you choose a bounce house rental for your next event.
Supervision. There must be at least one adult actively supervising the bounce house at all times. Don't want to be the one stuck supervising? We'd be more than happy to provide a bounce house attendant for a small additional fee -- your children deserve it.
Electricity. Unfortunately, fully-inflated bounce houses don't grow on trees. To inflate your bounce house, our air compressor requires nearby access to an electrical outlet. Is your party in an area without electricity? We have generators available for a small fee. Party-planning tip: ALL Miami-Dade parks will require the use of a generator -- the parks system does not allow individuals or organizations to use their power. 

Understanding. At Miami Party Rental, we want to make sure that you're equipped with the information you need to make your party a safe, fun, stress-free success. For this reason, we require you to read and sign our Rental Agreement and Liability Waiver on the day of your event -- the best party is a safe party.
Other questions? Please review our FAQs if you have any other questions regarding our bounce houses. If you can't find the answer to your question there, call Miami Party Rental at 305.791.5867 and one of our associates will be glad to assist you.